The industrial zones:
Nagytarcsa manufacturing areas of development began in 2008. The Municipality of taking advantage of the M0 and M31 motorways, giving you made a decision to promote industrialization. The agricultural land reclassification of two local enterprises have received option option whose ownership among local private investors and the Municipality is present. While earlier levels after the settlement Nagytarcsa bag, it will now become the fastest-growing industrial agglomeration zone of the best infrastructure. Without exaggeration of the local region "little tiger" emlegetik.A development is perhaps the best proof that the company finds out the calculation used 50-120 per year, while in 2008 it was less than a hundred companies, we are now in excess of 640 businesses, according to the latest data. Regarding the composition of the international companies to small businesses employing a few people in the economic sphere, each layer is present.
What is the reason that this is so?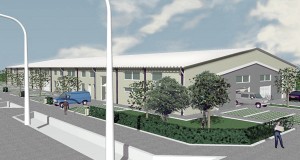 – The most favorable tax environment agglomeration
– The safest town in Pest county
– Realistic market prices
– M0, M31 motorways proximity 100m
– Budapest XVI, XVII. 3km districts
– Rákoscsaba railway station 2km
– Liszt Ferenc airport 24km
Be part of this success, and migrate business Nagytarcsára.
We are available any questions, call us with confidence:
Tibor Szilagyi executive sulphite
Tel: 06-30-975-8535